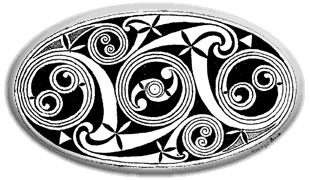 An Cailleach Bheara short film from Bord Scannán na hÉireann (The Irish Film Bord). The Hag walks the land and renews herself in the spring.
Ireland's Síle na Gigs: Gay Cannon has produced a truly impressive addition to the Sheela community. This website has an exhaustive catalog of Sheelas from all over Ireland. I won't even try to list them all here. Please visit this site, especially if you've only seen a handful of Sheelas before. Thank you, Gay, this site is amazing.
The Sheela na Gig Project: A guide to Sheela Na Gig Carvings and Sheela Na Gigs in the UK, with photos, maps, and commentary from those who have visited these Sheelas in person. Brought to you by John Harding of Megalithica (a gazetteer of ancient sites in the UK, Sheela Na Gigs, Standing Stones, Dolmens and Stone Circles.) this site is his new domain for Sheelas. What a treasure trove! Includes:
The Stretton Sheela, Shropshire
The Tugford Sheelas (two, from St. Catherine's church, Shropshire)
The Holdgate Sheela, Shropshire
The Kilpeck Sheela, Herefordshire (and other stone heads and figures from the Kilpeck church)
The Stretton Sheela, Shropshire
The Buncton Sheela, All Saints Church, Sussex
The Ampney St. Peter Sheela, Gloucestershire
The Buckland Sheela, All Saints Church, Buckinghamshire
The Darley Dale Sheela, Saint Helen's Church, Derbyshire
The Haddon Hall Sheela, The Old Stables, Haddon Hall, Derbyshire
The Oaksey Sheela, All Saints Church, Gloucestershire
The Alderwasley Sheela, Derbyshire
The Melbourne Parish Church Sheela, Derbyshire
The Llandrindod Sheela, Powys, Mid Wales
The Rochester Cathedral Sheela, Kent
The Croft on Tees Sheela, Croft on Tees, N. Yorkshire
The Lower Swell Sheela, Lower Swell, Cotswolds
The Wells Sheelas, Wells Cathedral
The Elkstone figure, Cotswolds
The Oxford Sheela Na Gig, Oxfordshire
The Stanton St Quintin Sheela, Stanton St. Quintin, Wiltshire
The Fiddington Sheela, Fiddington Somerset
The Stoke Sub Hamdon Figure, Stoke Sub Hamdon, Somerset
The Royston Cave Sheela na Gig, Royston, Hertfordshire
The Whittlesford Sheela na Gig, Whittlesford, Cambridgeshire
Tara's Sheela-na-Gig Page: Pictures of many diverse Sheelas, from Ireland and England, some which I have never seen represented in photographs before. Tara has recently updated and expanded her fabulous website with stories of her firsthand encounters with the Sheelas, and excellent photographs from her travels (like her adventure with the Sheela-na-gigs in the National Museum of Ireland). Includes the Irish Sheelas of :
Ballylarkin Sheela, Co. Kilkenny
Ballyporty Sheela, Co. Clare
Bergesbeg Sheela, Co. Tipperary
Blackhall Castle
Rock of Cashel
Clonmacnoise, Nun's Church, Co. Offaly
Clonmel Sheela, Co. Tipperary
Doon Castle, Co. Offaly
Fethard and Ballynahinch, Co. Tipperary
Glendalough, St Saviour's Church, Co. Wicklow
Kildare Cathedral Sheela-na-gig, Tomb of Bishop Wellesley, Co. Kildare
Kilsarkan, ruins of medieval parish church, Co. Kerry
Laois Sheela, Co. Laois
Malahide Abbey, Malahide, Co. Dublin, on the grounds of Malahide Castle
Moate, Co. Westmeath, Ireland
Rosnaree, Co. Meath
Rahara, Co. Roscommon
Sier Kieran Sheela, Co.Offaly
Stepaside, Co. Dublin
Swords Glebe Sheela, Co. Dublin
Tara Hill Sheela-na-gig, Co. Meath, near the Hill of Tara graveyard
Kiltinan Church, Co. Tipperary
And the English Sheela-na-gigs of:
Oaksey, Wiltshire
Kilpeck Sheela-na-gig, Church of St. Mary and St. David, Herefordshire
Ampney St. Peter, Gloucestershire
Bray, Berkshire, Church of St. Michael

SHEELA-NA-GIGS IN ENGLAND AND WALES By Ivan Bunn: Lots of excellent descriptions and pictures. The photos take a bit of time to load, but are well worth it as they have incredible detail and high image quality. Details on the Sheelas of:
Austerfield (South Yorkshire)
Buckland (Buckinghamshire)
Bugthorpe (East Yorkshire)
Buncton (Sussex)
Canterbury (Kent)
Cirencester (Gloucestershire)
Devizes (Wiltshire)
Easthorpe (Essex; Colchester Museum)
Egremont (Cumbria)
Elkstone (Gloucestershire)
Ely (Cambridgeshire)
Haddon Hall (Derbyshire)
Hellifield (North Yorkshire)
Kilpeck (Herefordshire)
Lammas (Norfolk)
Llandrindod (Radnorshire)
Melbourne (Derbyshire)
Oxford (Oxfordshire)
Pennington (Cumbria)
Rochester (Kent)
South Tawton (Devon)
Studland (Dorset)
Tugford (Shropshire)
Whittlesford (Cambridgeshire)
Winterbourne (Monkton)
and passing mentions of a few others.
Sheela na Gigs of Ireland and England. Jill Schubert's lovely pages, with some well-written theories and her photos of the Kilpeck, Killinaboy, Stretton, Tugford, Bunratty Castle and Holgate Sheelas.
The Fethard Historical Society Fethard, Co. Tipperary, Ireland. Pictures and information on the Sheela na Gigs of Fethard:
the Watergate Sheela,
the Augustinian Abbey Sheela,
the Kiltinan Castle Sheela,
and the Kiltinan Church Sheela.
Cavan County Museum is home to the Lavey Sheela na Gig and the Cavan Sheela na Gig. A picture and brief writeup.
St. Mary's Famine Church, Thurles, Co.Tipperary, Ireland. "This Sile na Gig... embedded in a wall in Thurles, is to be moved to the Famine Church for safe keeping and protection from the elements." A picture and information on the Thurles museum.
Another photo of the Oaksey Sheela
Irish Archaeology on the Internet
Meetings with Remarkable Sheela-na-Gigsby Fiona Marron.
Ecclesiastical Empire and the Feminine by Dara Molloy. "A reworking of the feminine into an expression of Christian church will require a new beginning. That new beginning could be made by refounding the Celtic Church. The stone which was rejected would then become the corner stone. The image of a Celtic Cross with a Sheela-na-Gig on it could become its primary icon." While criticisms of the Church are common among Pagan and Feminist writers, here we find a former Roman Catholic Priest adding his voice to the criticism. A personal and scholarly critique of the patriarchal, woman-hating, sexual politics of the Catholic Church. ***Unfortunately, this link seems to be down. I hope this essay appears again, as it's well worth the read.***
If you like the Sheelas, you may enjoy the death crones
The Sínebharr Sheela. A recent find! Exclusive to this site!
Larissa's Sheela page Miscellaneous links and images.

Sheela-na-gig article by Jack Roberts. Appeared in the English Pagan magazine White Dragon. Relies on same source material as Fiona Marron and Lori DeMarre's articles. Too much wishful thinking and not enough scholarship, imho, yet some nice points and ideas, nonetheless. Jack has recently published a book on the sheelas. *note the new URL *
Pictish Warrior Brooch: Here's an online image - "inspired by early Celtic petroglyphs" - with similar characteristics: the flat head, emphasized eyes, and even the double spiral (!)
Sri Salagrama Sila - For those interested in the Hindu connection to the Celts, you might be interested to know that in Sanskrit, "sila" (yup, pronounced "SHEE-luh") means "stone." These holy stones, gathered from a sacred river in a very arduous and intense ritual, are very special manifestations of Deity. I dreamed of Salagrama Sila ("SHAL-uh-GRAM SHEE-luh") while working on the Síla na Géige article, and while I'm unaware of any direct linguistic connections between the two names, at the very least it's a way cool synchronicity (and maybe subconsciously influenced my choice of spelling for Síla). Someone more versed in Indo-European root words may want to check it out.
In Hindu temples I have seen Shalagram Silas with visible faces - they emerge from the river that way, and are not carved by human hands. I hear there are Silas for other Hindu deities, as well. And the fact that Salagram Silas come from the Kali-Gandaki River has not been lost on me. I'd like to know more about how the river got that name, and whether everyone who makes the pilgrimage to gather the sacred stones from the river thinks of them as Vishnu manifestations - after all, some images which Vaisnavas consider to be Vishnu, other Hindus worship as Kali (like the rough-hewn, black Jagganath deities - who also have huge heads and big, emphasised eyes.). Some of the large holes in these sacred stones, that the Vaisnavas see as "chakras," could easily be seen as yonis.
As many scholars have pointed out the marked similarity between the Sheelas and the Yoni-Goddesses found over or near the doorways to numerous Hindu temples, this Síla and Sila thing could be a very deep and meaningful connection, indeed.
Here are a few pages about Salagram Sila: Pictures of Vipramukhya Swami's Salagram-Silas, "The Most Sacred Gem in the Vedas," and Salagrama Sila Puja – a mystical Experience. (Note, These links only brush the surface of Salagram Sila traditions, and are from a rather patriarchal perspective. But they do have some pictures, and links to more in-depth sites.)
A number of people have written me to inquire about purchasing Sheela jewelry or images. A good google search will find resources, but here are some I like (tell 'em we sent you):
The Woman Sculpture Site has a variety of modern Sheela images, including one by Cydra R. Vaux illustrating my vision of a vaulted corridor leading all the way back to First Woman. Cool!
Susan Baylies sells Lizzie Brown's 3-D Kilpeck pendant in silver. And check out the rest of Susan's site, snakeandsnake.com, for lovely Goddess T-shirts, lunar calendars and more.
Milk and Honey women's bookstore has some of K. Robbins beautiful, womanist pendants in sterling silver. These are modern originals, but they really capture the energy of the Goddesses and Powers. Maybe a good choice for someone who wants the Sheela energy but is a bit timid about wearing an actual Sheela.
Talaria Enterprises has a nice votive image of the Kilpeck Sheela, suitable for altar, wall or doorway.
House O'Chicks is a San Francisco based, grassroots community providing positive and healthful sex information in a society that shames and denies sexuality, especially of women. They are the creators of the The Wondrous Vulva Puppets - order yours today! (The artist does custom vulvas, as well.)
yOni - gateway to the feminine, besides being a generally cool site, has some great pictures of The Vulva Puppets and testimonials from happy owners.

[email protected]
A mailing list for people interested in Sheela na Gigs and other exhibitionist stone figures
New Sheelas are being found all the time, and a group of us are going and photographing them and reporting back. After you've read all of this stuff, come and join our international group of Sheela researchers.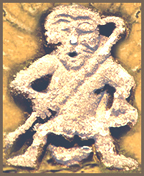 index
Síla na Géige: Sheela na Gig and Sacred Space, The Cailleach as Creator
News Illustration Notes Links
Synchronicities The Material Tradition Awards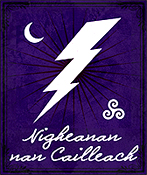 ---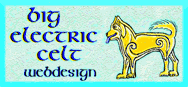 Unless otherwise noted, images and text copyright ©1998, 2014 kathryn price nicdhanà
kathryn's drawings originally appeared in the Winter '98/'99 issue of Sagewoman Magazine