Sites currently on the bandia.net domain include:


Visit our related Gaelic Polytheism projects and those of our colleagues:

Oh yeah, and Buy the Book while you're at it.
Or just Read more about it.
---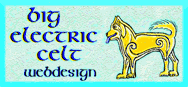 copyright ©2000, 2008 Kathryn Price NicDhàna
webcrafter at bandia dot netGaelic Polytheism Ioma-Dhiadhachd Ghàidhealach Ildiachas Gaelach Gaelic Godesses Celtic Goddesses Gaelic Goddess Spirituality Nigheanan nan Cailleachan Ora nam Bandia Nigheanan nan Cailleach Celtic Reconstructionist Celtic Reconstruction Celtic Reconstructionism Feminist Spirituality EcoFeminist Spirituality nature-based spirituality earth-centered spirituality Kathryn Price NicDhàna Kathryn NicDhàna Kathryn Price NicDhana Kathryn NicDhana kathryn theatana kathryn price theatana caitriona nicdhana caitríona Kathryn nic Dhana Kathryn nic Dhána Pàganachd Bhandia Págánacht Bhandia Págántacht Bhandia the death crones comic strip sheela na gig sile na geige sila na geige website Síla na Géige">Favorite posts include: Guess What? You Are Not Indigenous. Thoughts on the history of Celtic Reconstructionism, 1985 - 2008.