Sites currently on the bandia.net domain include:


Visit our various Gaelic Polytheism projects and those of our colleagues:

Check out our Gaol Naofa FAQ, which is more recent than the CR FAQ, and goes into much more detail
about Gaelic Polytheism as preserved and practiced by the members of our community.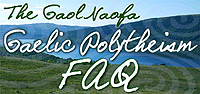 Kathryn can usually be found at her blog:

Popular posts include: Guess What? You Are Not Indigenous.
Thoughts on the history of Celtic Reconstructionism, 1985 - 2008
. 2006 Interview with Kathryn on Celtic Reconstructionism.

And for what is still the best, and only detailed, consensus introduction to, Celtic Reconstructionism:
Oh yeah, and Buy the Book while you're at it.
Or just Read more about it.

---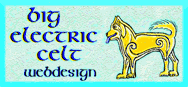 copyright ©2000, 2008 Kathryn Price NicDhàna
webcrafter at bandia dot net Kathryn Price NicDhàna Kathryn Price NicDhàna Kathryn Price NicDhàna Kathryn Price NicDhàna Kathryn Price NicDhàna